Packing And Boxes Maryland e15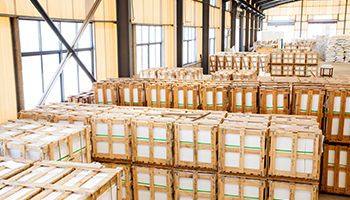 How to Pack and Box Your Stuff Efficiently
When packing your belongings, it is important to do so in an efficient manner. This involves using the right materials and techniques that will ensure safe transit of your items. Here are a few tips on how to pack and box your stuff correctly so that you can feel confident that it is safely stored:

1. Choose quality boxes - Invest in sturdy, reliable storage containers or boxes with lids for transporting and storing your belongs. Avoid using flimsy boxes as these could give way during transit and end up damaging your stuff.

2. Prepare your belongings by wrapping them securely - Wrap fragile items with bubble wrap or packing paper before placing them in the box. This will help to cushion them while they're being transported and protect them against dirt and dust.

3. Label each box appropriately - Make sure that each box is labeled with the contents inside, where it should be stored, whether the items require special handling, and the like. This will help you keep track of your belongings when they arrive at Storage Maryland.


Tips for Moving Heavy Items

When packing and boxing heavier objects, such as furniture or appliances, there are certain tips to take into account in order to ensure that they stay safe during the move. Follow these guidelines for transporting heavier items:

1. Use protective gear - Wear thick gloves to prevent injuries from handling heavy objects. Additionally, use a dolly or other types of moving equipment to reduce the strain when lifting and carrying heavier items from one place to another.

2. Lift properly - It is essential to lift with your legs rather than your back when lifting any heavy object from one place to another. This will ensure that no damage is done to your back or neck during the move, which would otherwise lead to problems down the line if left untreated.

3. Tape up doors on fridges/freezers - If you're planning on storing a fridge or freezer away somewhere, make sure all of its doors are taped shut so that there's no risk of them opening while they're being transported or stored away in a unit at Storage Maryland.


Get Expert Assistance For Packing And Moving

When faced with packing and moving large amounts of belongings all at once, it is often best to seek some help from experienced professionals who can make the process more efficient and less stressful on your part. At Storage Maryland, we offer affordable self-storage solutions with trained staff ready to assist you anytime you need help packing or transporting boxes into our units. We also have trucks available for hire so that you can transport your belongings quickly and easily without having to worry about driving long distances yourself - just call us at
for more information on our services today!
---